04
Perfection at the entrance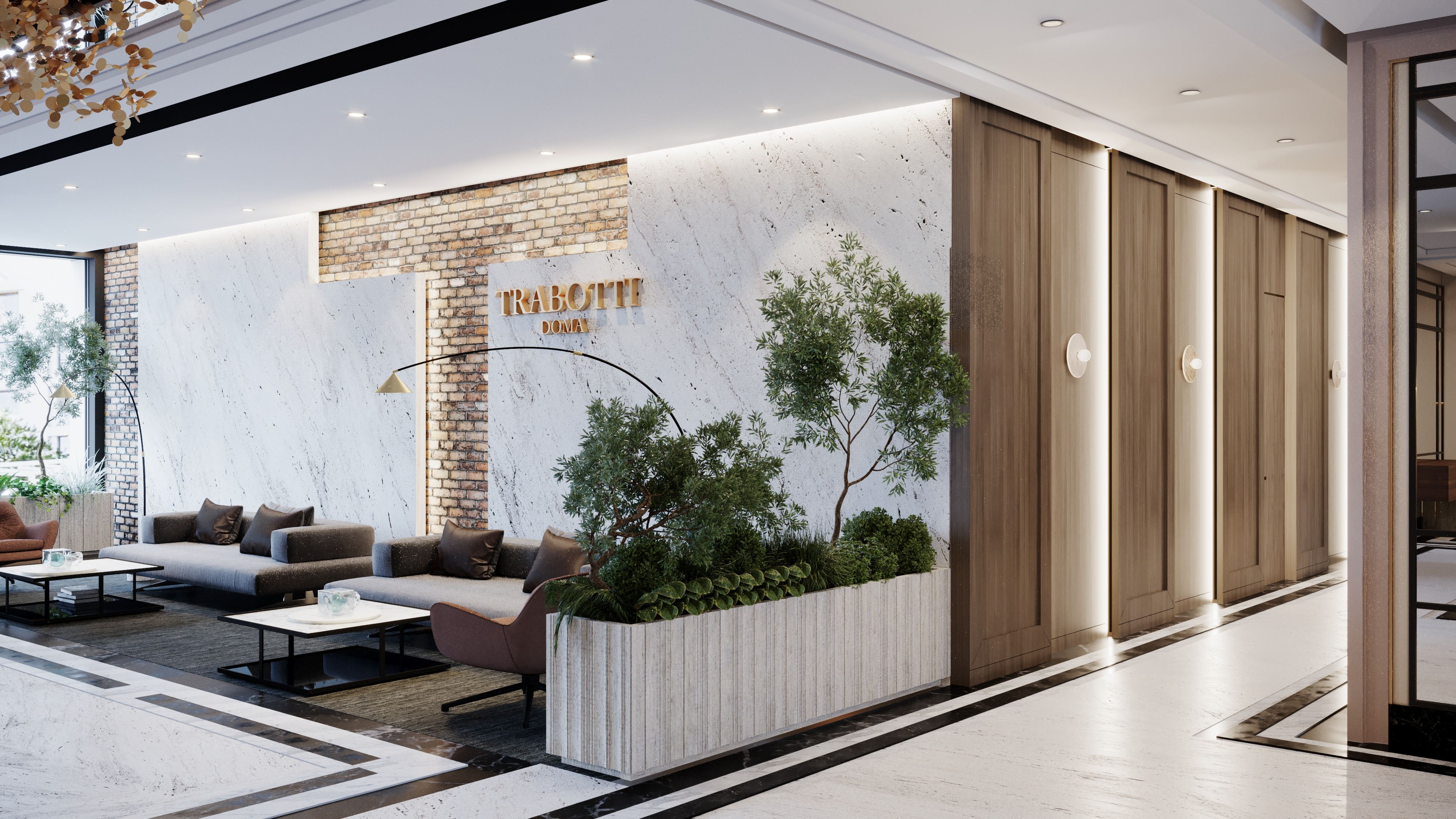 Functional lobbies - just like in your favorite hotel
The class of the complex is evidenced by the aesthetics of its lobby. After all, if we are talking about premium quality, it should already delight you and your guests at the entrance.
It is important for us that the lobby is your favorite place to relax on a hot day, if you need to wait for your family for dinner, a place for business meetings, if you need to solve an urgent work issue, and thus a place where it is pleasant to have small talk with like-minded neighbors.
In the design, we have recreated a comfortable transition between an active urban environment and the comfort of your apartment. For this, natural, noble materials and colors were used in the decoration - marble, wood, brass.