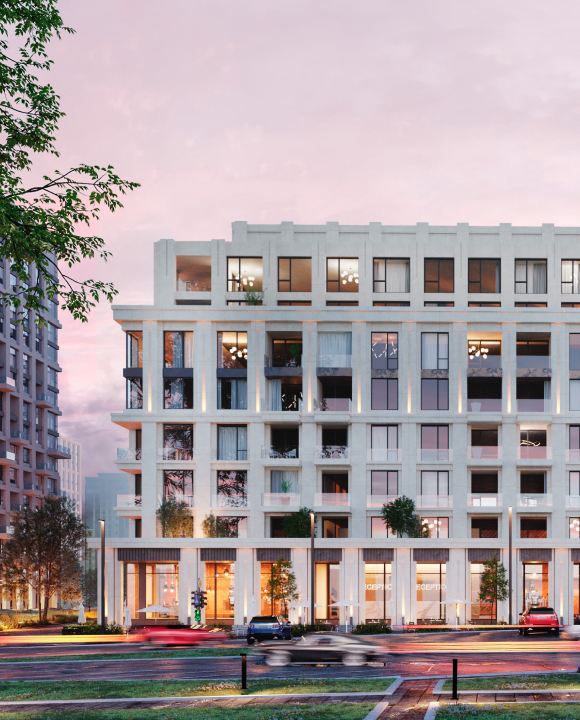 The main source of inspiration was the architecture of New York
This is the first block development for Odessa, but at the same time it is non-trivial, made of separate sections, which are united into a block by a common stylobate with a well-formed improvement.
It can be said that this is the first project of a quarterly development for Odessa, but which takes into account the specifics of the location: the botanical garden, the sea, the disclosure of species, therefore, the quarters here are formed from separate sections, which are placed with certain gaps.
Thus, even from the second row of buildings, it is possible to get beautiful views of the sea.
Sections of different heights, from 8 to 23 floors, and terracing form an interesting, lively silhouette, which favorably distinguishes this complex from the surrounding high-rise buildings-walls. Moreover, the complex also includes low-rise residential buildings, in the form of separate townhouses with their own terraces.
We created a combined double-height lobby between two sections with huge cantilever canopies that are reminiscent of the best hotels in New York.
The apartments can be accessed by elevator directly from the underground parking. We have preserved the existing trees on the main boardwalk in the center of the entire area.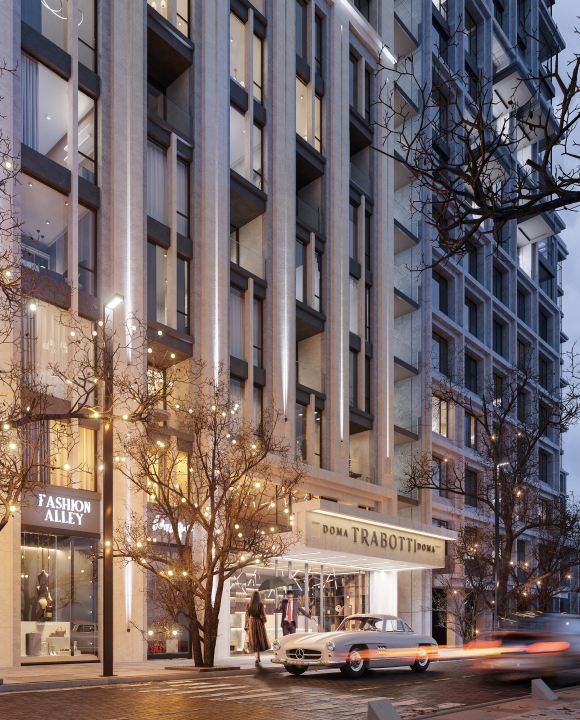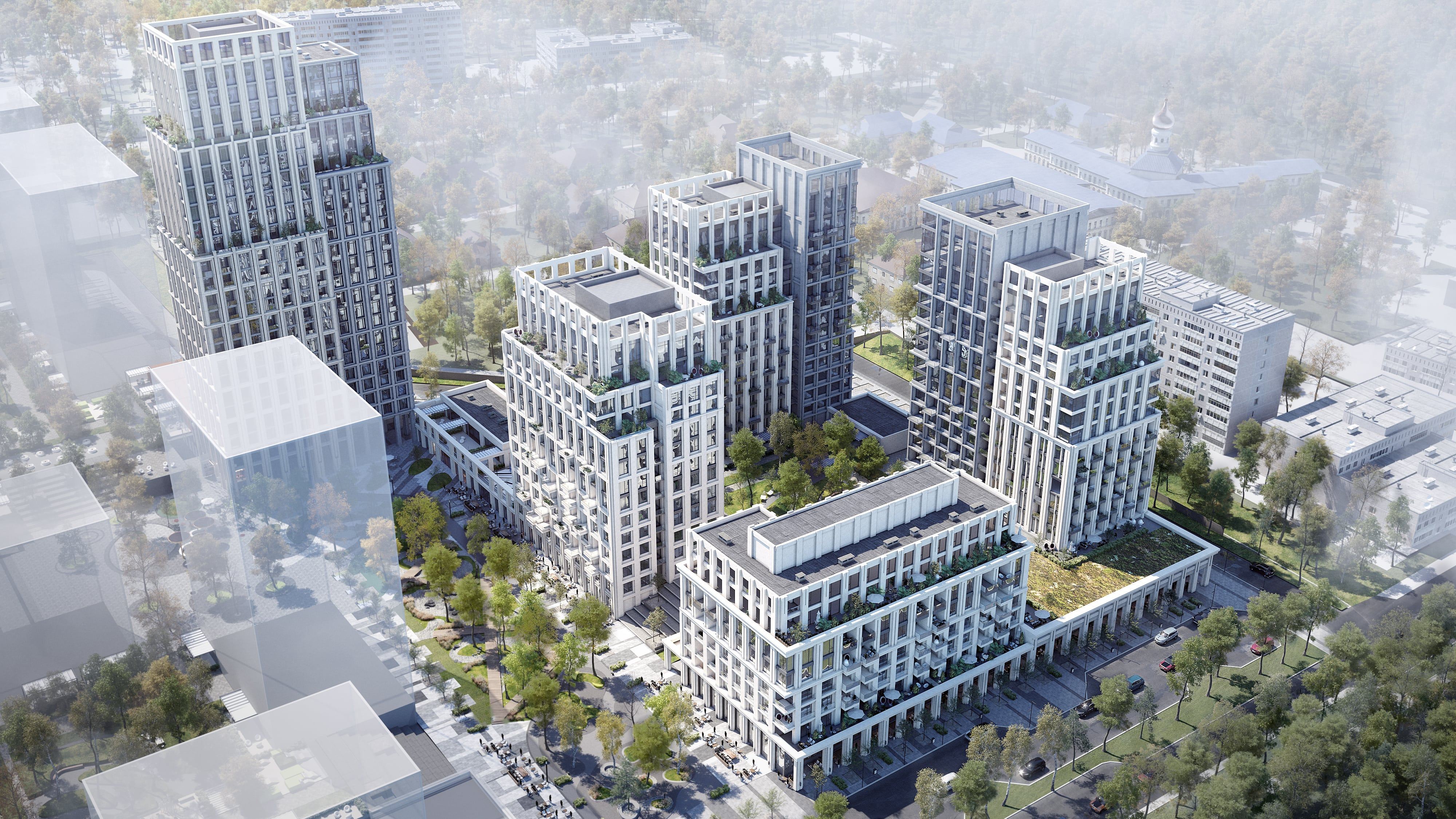 The architects have formed a huge recreational area, which combines quiet courtyards and active areas with a common promenade. At the same time, the pedestrian space in the cozy quiet courtyards, inside the neighborhoods is separated from the carriageways, which increases safety and comfort for the residents of the complex. From the large main square formed a shopping street with galleries, restaurants, shops. Well-designed children's infrastructure with small play areas and splashing pools. Everything is adapted for comfortable use of the territory.